Grandpa says circles are all around us.
We just have to look for them.
He points to the rainbow that rises high in the sky after a thundercloud has come. He traces the colorful arc with his hand and says, "Can you see? That's only half of the circle…
He and his granddaughter meditate on gardens and seeds, on circles seen and unseen, inside and outside us, on where our bodies come from and where they return to. They share and create family traditions in this stunning exploration of the cycles of life and nature.
Workshops
We provide innovative ways to bring the concepts expressed in All Around Us to your classroom. Here are a few workshops we have to offer.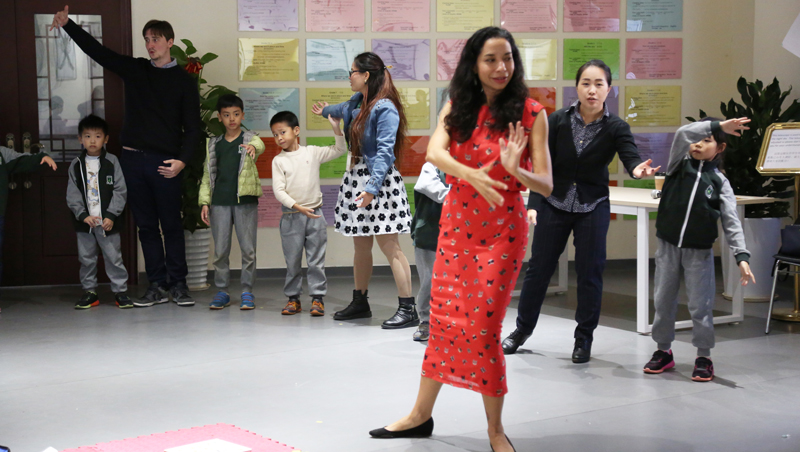 In this unique and dynamic program, Xelena will follow a reading of her book All Around Us with a movement-based retelling of the tale. Drawing upon her experience living in China, she will introduce participants to the basics of tai chi in a way that will make the story meaningful and unforgettable. Time permitting, participants will then engage in a group story circle that will involve their own ideas and movements inspired by tai chi, yoga, or other forms of expression. This program is appropriate for ages 5 to adult, and can be modified for younger audiences with parent participation. *30 minutes minimum, with the option to extend exercise up to 90 minutesView Full List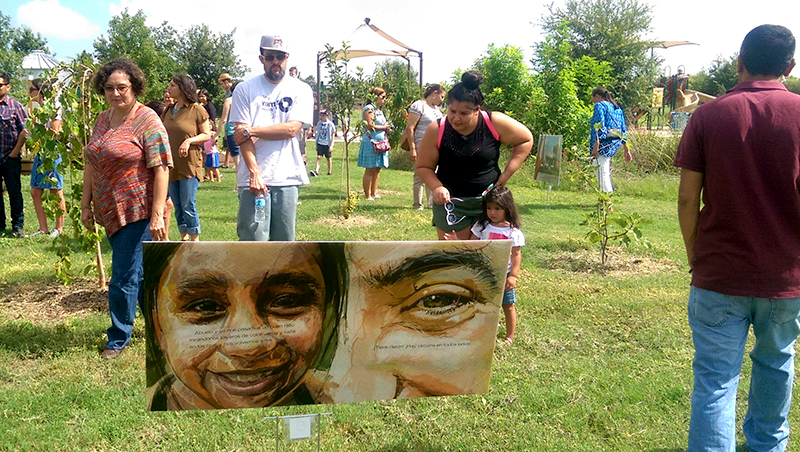 Also in conjunction with the San Antonio Public Library, Xelena and Adriana shared an early version of the book with their community through a dynamic reading and art installation, designed in the style of a Story Walk. This unique way of sharing stories promotes family literacy, healthy living, and nature appreciation. Please contact the creators to discuss the space and cost considerations involved in replicating this exhibition in your space or city. Indoor or outdoor displays are possible. View Full List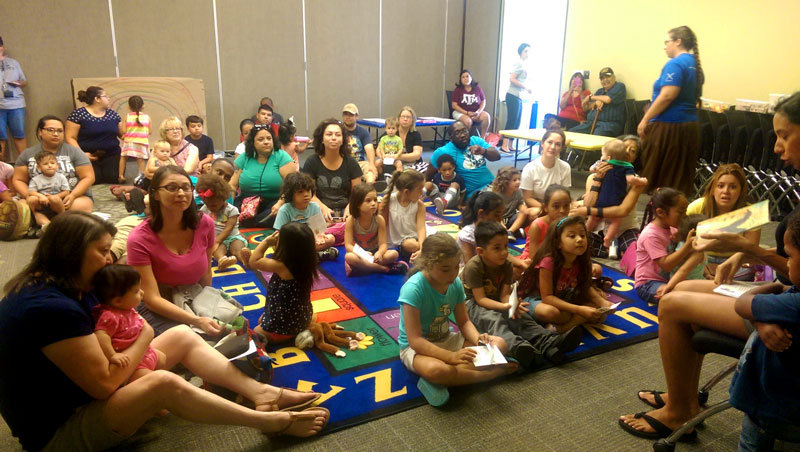 This workshop asks participants to go within and reflect upon their own unique gifts. We will connect with images from nature as we build a poem that may play with metaphor, simile, or personification. Adding illustrations to our creations will enhance the experience and the final piece can be designed on a single page or in "mini book" form. If time allows we will extend the poem into expressive movement with a focus on mindfulness and positive affirmations.

*45 minutes minimum, with the option to extend exercise up to 2 hoursView Full List
Creators
Get to know the author and illustrator of All Around Us.
Xelena González
Author
Xelena González has roots in San Antonio, Texas and is an accomplished journalist and dancer who has led various workshops in creative writing, world dance, and interdisciplinary arts. She studied journalism at Northwestern University and library science at Texas Woman's University, but her true training as a storyteller has come from getting to know other living beings—including plants, animals, and people who happen to speak different languages or see the world in unusual ways. She tells these stories through picture books, essays, song, and dance.
Adriana M Garcia
Illustrator
Adriana M Garcia, is a Texas based visual artist, muralist, and scenic designer. Garcia was most recently commissioned to create a mural for the San Pedro Creek improvement project in San Antonio, Texas. She has been invited to present and speak of her work at national conferences such as National Association for Chicana and Chicano Studies (NACCS), and the Roots and Remedies Conference. She has created murals with many community organizations in Texas and has exhibited nationally. Of her work she notes, "I create as a way to document the lives I've shared in, it provides a way to honor a person's existence and make visible the marks they have imprinted upon me and the environment"
Reviews
Take a look at what they are saying about All Around Us.
Dear teachers of #STEM & #STEAM do you have ALL AROUND US in your collection yet? This is one of the most gorgeous odes to math, culture, art, and science I have ever read. @5puntosbooks Circles, life cycles, ecology, intergenerational relationships, Native ways of knowing - how can one #PB hold all this? I'm in awe of Xelena González's words & @adrianamjgarcia beautiful illustrations. Yes! There is so much packed into this little book. I feel like it belongs in ALL the sections! I'm seriously amazed - how does one book manage to accomplish so much?
I love this book -- from the striking illustrations, to the theme of the cycle of life and death, to the lovely relationship between grandaughter and grandfather. Beautiful in pacing, in quiet but thoughtful scope, and a good, healthy introduction to the idea of birth and loss. Just lovely.
"All Around Us is all about connections, graced by ethereal images—the perfect children's book for this season of celebrating endings and new beginnings."
Read Full Review

In González and Garcia's picture-book debut, a girl and her grandfather reflect on the cycles that characterize life, death, and renewal. . . Measured and subdued, . . . the author's direct approach and light touch soften the otherwise weighty subject matter. . . Life-affirming in its quiet splendor.
Read Full Review

A girl and her grandfather contemplate circles, both physical and metaphorical, in this thought-provoking tale of family, community, and interconnection. . . González's text follows soaring arcs itself, and circular shapes dominate Garcia's multilayered illustrations. Her tender portraits highlight the intimate bond between the narrator and her grandfather, while bright, zigzagging lines create a setting that hums with energy, underscoring a connection between people and planet.
Read Full Review

In this warm, gentle story that celebrates family, culture, community and the connectedness of all things, a young girl and her grandfather work side by side in their vegetable garden, hang out in their backyard, walk around their neighborhood—and find circles to see and contemplate. . . . Since all of her art depicts the outside, Garcia used a rich, textured earthy palette . . . inserting mostly circular lines that both complement and transcend the story. . . All Around Us is a quiet, beautiful story, and is highly recommended.
Read Full Review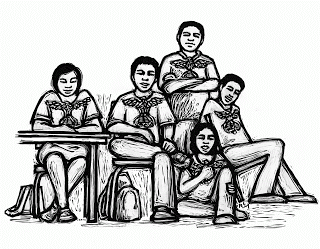 Not everyone sees life and time as linear as portrayed in this genuine and tender conversation between a grandfather and his granddaughter as they explore the significance of the circle both in their immediate day but also the history of their family and culture. An authentic voice of perspective.

This philosophical offering opens with a young girl and her grandfather searching for circles. . . . The colorful illustrations at once capture the intimate bond between the girl and her grandfather, and suggest movement and vitality with bold, sweeping arcs and energetic lines. VERDICT This quiet, thoughtful offering is ideal for readers seeking to explore cycles in life and nature or familial bonds and traditions. Best shared one-on-one.

A young girl with Native American and Spanish heritage learns from her grandfather that circles are all around us. . . The warm relationship the two share is evident as the girl happily absorbs the lessons, often spiritual in nature, that her grandpa teaches.
Read Full Review

It is beautiful. I answered the phone just as I closed the book. I couldn't say hello for a couple of seconds because I had tears welling up.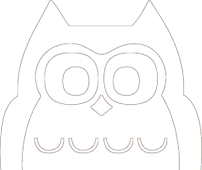 It's Happening!
We've visited 12 cities promoting All Around Us and giving workshops. Check out what we've been up to! We are booking visits and might be in a town or school near you!